Home Life
Whenever several people live together under the same roof, it takes effort to create an environment that is acceptable and comfortable for everyone. The majority of CRC Self Help 's houses have five residents or less, while a few houses have up to nine individuals.
Residents rent a unit (bedroom) within the house and share common spaces with their housemates. Each unit comes equipped with a bed, fridge, dresser and/or closet. Rooming houses come equip with small cooktop unit.
The common areas of the house include a living room, kitchen, one or two bathrooms, a basement, and backyard. Many houses also have front porches. The kitchen is equipped with a fridge and a stove; each property is equipped with coin-operated laundry machines.
Successfully figuring out how four to nine people will share these common spaces and appliances requires residents to commit to the group decision-making process and to follow CRC Self Help policies.
Resident Handbook
CRC Self Help has developed a Resident Handbook that is available to all tenants which outlines responsibilities and expectations of both tenant and CRC Self Help in turn. Please contact your housing worker for your copy.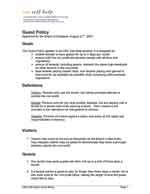 Tenant Policies and Procedures
| | View online | Download PDF |
| --- | --- | --- |
| Guest Policy – This policy sets out the parameters for overnight guests for all of our units of housing, which in conjunction with the Social Housing Reform Act (SHRA). | Click to view | Download form |
| Keys – As outlined in the lease agreement residents are not permitted to duplicate keys or give copies of their keys to individuals who do not reside in the house as doing so puts the other residents at risk. See lease agreement. | | |
| Transfer Policy – This policy describes if a resident is eligible for a transfer between units in one location or for a transfer between properties of CRC Self Help. Request are on a first come first served basis – providing resident is eligible for transfer. | Click to view | Download form |
| Internal Review Policy – As per the SHRA, tenants and applicants have an opportunity to appeal a decision made by CRC Self Help, under four categories only, rent calculation, transfer requests, over-housing and applicants. | Click to view | Download form |
| Privacy Policy – This is the Policy of CRC Self Help and its support to the privacy of our residents in our housing. | Click to view | Download form |
| Tenant Complaint Process: Provides for a simple process which is accessible to all that serves as a method for timely resolution to complaints. | Click to view | Download form |
| Annual Review – All residents living in CRC Self Help housing have a subsidized unit must the annual income asset review process to maintain the subsidy on their unit. | | Download form |
| Eviction Prevention Policy – CRC Self Help is committed to keeping evictions to a minimum. Thus we are committed to working with residents to ensure eviction is the last resort. | Click to view | Download form |
| Maintenance Requests – residents are encouraged to take a sense of ownership of the property.   The house is their home and should treat it as such. We encourage residents in taking responsibility for the property to be aware of and inform us of any maintenance issue that may arise from time to time. Residents can fill out the maintenance request form and either give it to their housing worker or send/bring it to the head office. | | Download form |